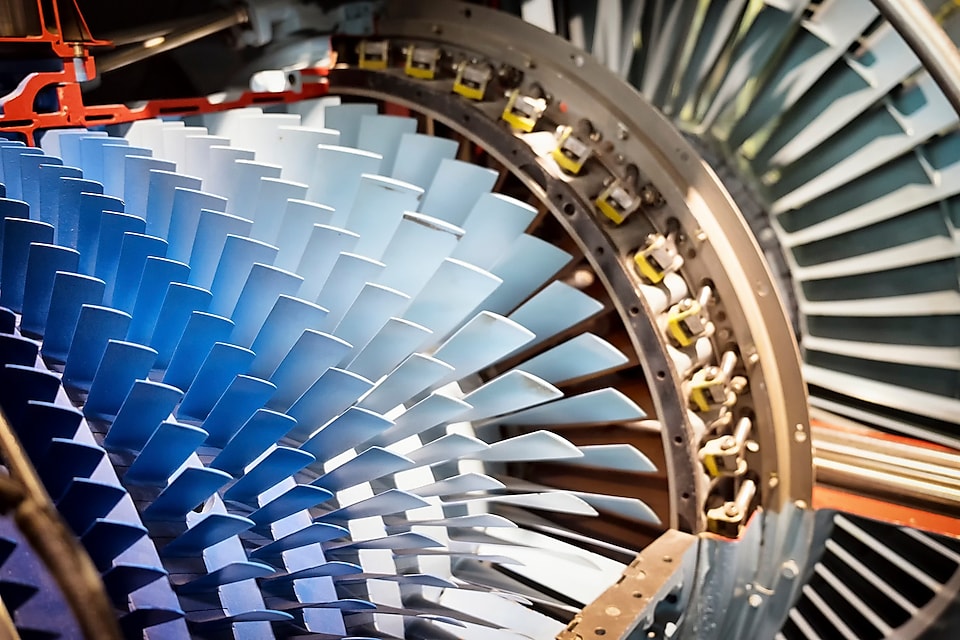 Renewables and Energy Solutions
The world needs to move to a cleaner energy system if it is to meet growing energy demand while tackling climate change.
Renewables and Energy Solutions in Canada
Shell's portfolio is evolving from that of an oil and gas company to one of an all-round energy company. In April 2020, Shell set itself an ambition to become a net-zero emissions energy business by 2050 or sooner. Our Renewables and Energy Solutions business is part of this transformation.
Canada is uniquely positioned to capitalize on the development of lower carbon solutions through our highly experienced energy workforce and supportive government policies. In Canada, we are actively exploring opportunities where the commercial value is clear in areas such as biofuels, hydrogen, renewable power and customer solutions enabled by digital technology. These areas were chosen because of market materiality or fit with existing Shell competencies.
Battery Storage
Shell has formed a joint venture with Convergent Energy + Power to develop 21 MWh of industrial battery storage systems at two Shell facilities in Ontario. By using the energy storage solutions developed and operated by Convergent, commercial and industrial customers can lower their energy bills by decreasing the amount of electricity their facilities consume during grid peak periods.
Learn more about the Convergent and Shell Renewables and Energy Solutions joint venture here https://www.convergentep.com/news/.
Biofuels
Different fuels and types of vehicles will be needed to meet the ever-growing demand for transport, while reducing emissions. To continue supplying customers with the fuels they will need in the future, biofuels can play a valuable role in reducing carbon dioxide emissions from the transport sector over the decades ahead.
A Shell Ventures equity investment is supporting FORGE Hydrocarbons Corp, a Canadian biofuel start-up, build a first-of-its-kind, $30 million commercial-scale, biofuel production plant in Sombra, Ontario. The capacity of the Sombra production plant is 7.5 million gallons of renewable fuels annually. FORGE's technology creates renewable jet fuel, diesel and naphtha from waste fats and oils. Their renewable diesel and jet fuels are cheaper to produce than conventional renewable diesel and are 'drop-in' ready, which means they require no specialized blending infrastructure.
In early 2021 Shell announced our investment in Varennes Carbon Recycling, the first waste-to-low-carbon-fuels plant in Québec, Canada. Shell will have a 40% interest in the plant using technology developed by Enerkem, a leading Canadian clean tech company. The facility will produce low-carbon fuels and renewable chemicals products from non-recyclable waste. Commissioning of the first phase of the facility is scheduled for 2023. Once completed, the plant will treat more than 200,000 tonnes of non-recyclable waste and wood waste per year with an annual production of nearly 125 million litres of low carbon fuels. In addition to diverting waste from landfill sites, the Varennes Carbon Recycling plant will expand the overall supply of alternative fuels and increase low-carbon fuels production in Quebec, accelerate greenhouse gas reduction in the transportation sector and increase Quebec's leadership in renewable energy and innovation.
EV Charging
In 2019, Shell acquired US-based Greenlots as part of its Shell Renewables and Energy Solutions business. Greenlots' industry-leading software and services equip drivers, site hosts and network operators to efficiently deploy, manage, and leverage EV charging infrastructure at scale.
In February 2020, Greenlots announced it is working to install and support the operations of the Ivy Charging Network, a new fast charging EV network launched by Hydro One and Ontario Power Generation with financial support from Natural Resources Canada. Greenlots network services also support the Electrify Canada network and the company has a growing footprint throughout North America.
Hydrogen
Shell and Canadian company HTEC launched Canada's first retail hydrogen vehicle refuelling station in 2018, followed-up in 2019 with a second site, both in Vancouver. It's early days for hydrogen in Canada, but we believe hydrogen fuel cell electric vehicles have the potential to be an important part of a future low-carbon transport system.
Hydrogen fuel cell electric vehicles convert hydrogen into electricity and produce only heat and water when driven. They can drive up to 700 kilometres before being refuelled in a few minutes at a standard station with a hydrogen dispenser.
Nature-Based Solutions
Nature-based solutions are activities related to the protection and redevelopment of natural ecosystems to lower concentrations of greenhouse gas emissions in the atmosphere.
If effectively implemented, most nature-based solution actions also offer other environmental benefits such as water filtration, flood buffing, improved soil health, greater biodiversity habitat, and enhanced climate resilience.
Renewable power purchase
In April, 2021, Shell Energy signed its first renewable energy power purchase agreement in Alberta with BluEarth Renewables for 100MW of wind capacity from the 130 MW Hand Hills Wind Project (to be operational in 2022) near Drumheller, Alberta. This agreement demonstrates how Shell is seeking opportunities to advance the energy transition in Canada for our customers.
You may also be interested in
Learn about Canadian projects and how the protection and redevelopment of natural ecosystems can lower concentrations of greenhouse gas emissions from the atmosphere.
The world needs a range of measures to limit carbon dioxide (CO2) emissions while meeting rising energy demand. They include the protection and restoration of natural ecosystems such as forests, grasslands and wetlands. But what are nature-based solutions and what is Shell doing to support them?
RELATED CONTENT
Shell provides energy in a responsible way, helping the world move towards a future in which the energy used causes minimal impact on the planet.
For Shell, sustainability means providing essential energy for a growing population, while respecting people, their safety and the environment.