Meeting Customer Needs
MEETING CUSTOMER NEEDS DURING THE PANDEMIC
Shell has been serving Canadians for more than100 years and our gas stations provide essential services, including fuel and other necessities, in times of crisis.
Shell stations remain open, and Shell retailers have been asked to take additional precautions to safeguard the health and safety of sales associates and customers by following recommendations laid out by the World Health Organization and the Public Health Authority of Canada. This includes:
Floor signage to help customers maintain physical distance
Installing plexiglass shields at payment counters.
Recommending sales associates to stay home and follow public health guidelines if they are feeling unwell.
Sourcing additional masks and gloves for our service champions and providing disinfectant wipes and gels for use by staff and customers (in markets where supply is available).
Increasing the frequency of cleaning, particularly in areas that are often touched by customers and staff.
Offering touchless payment alternatives for customers such as Shell EasyPay in the Shell app.
Safeguarding health and safety
We've asked Shell Retailers to increase frequency of cleaning at our gas stations.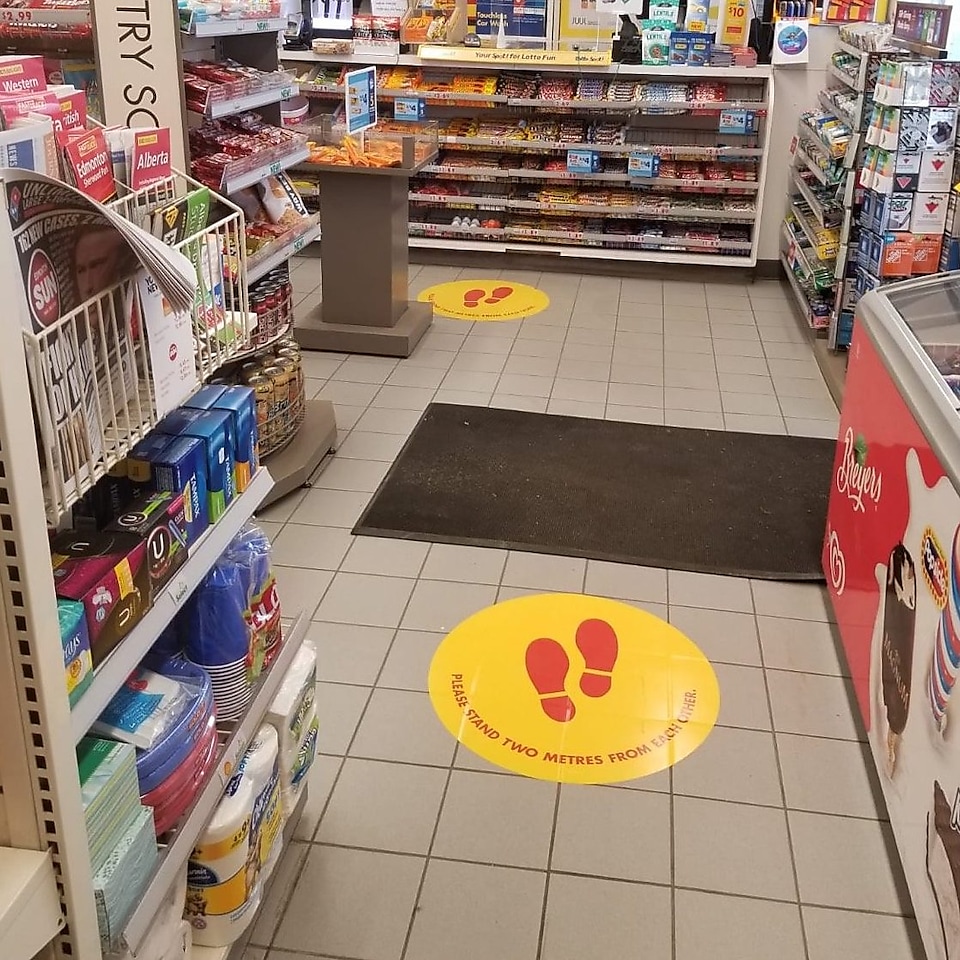 We've installed floor signs to help ensure customers physical distance.
We're sourcing additional masks and gloves for our service champions.