Leadership
Shell operates in 70+ countries with headquarters in London, England. We believe that diverse teams led by inclusive leaders deliver better safety and business performance. Meet Shell Canada's President and Country Chair who is leading us towards our goal of net zero emissions by 2050 or sooner.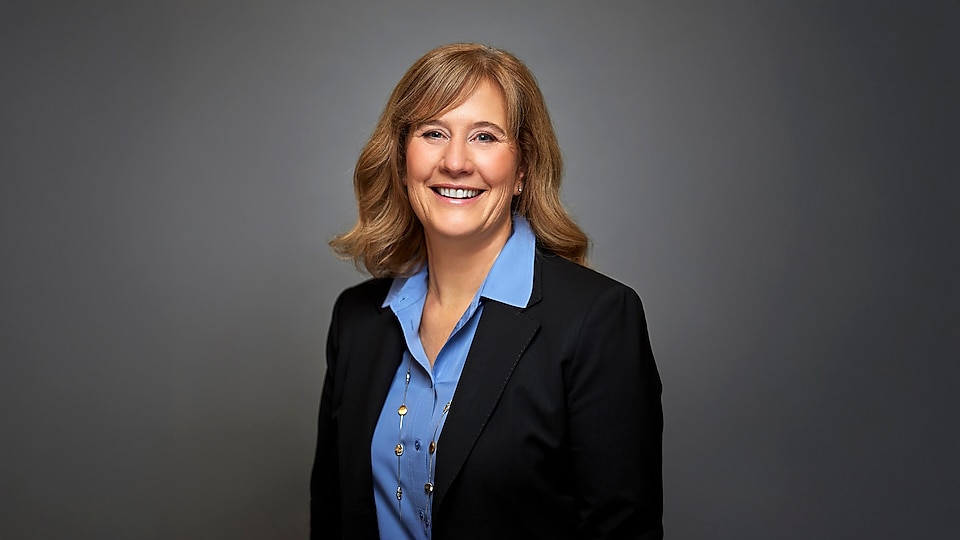 Her expertise lies in bringing business, governments, communities, indigenous groups and other non-governmental actors together to support the development of energy resources from initial stages of project design through permitting and consultation to investment decision, construction, operations and decommissioning.
In her current role as Shell Canada Limited President and Country Chair she is responsible for integrating and coordinating business investment and operational performance across Shell's lines of business in Canada including upstream, downstream, integrated gas and new energies, and is accountable for Shell's overall reputation and stakeholder relations in the country.
While President and Country Chair, Susannah is also VP, Emerging Energy Solutions for Canada. In this capacity she is responsible for identifying investment opportunities in Shell's growth pillar which invests in renewable power, carbon capture and sequestration, renewable fuels including hydrogen and nature-based systems.
Prior to this role, Susannah was Director of Corporate Affairs, LNG Canada, a joint venture of Shell, Petronas, Mitsubishi, PetroChina and Kogas. In this capacity, she was responsible for the project's federal and provincial regulatory approvals, Indigenous relations and negotiations, government relations, media relations, community consultation and communications.When the joint venture participants took a Final Investment Decision to build the facility in 2018, it was heralded as the single largest private sector investment in Canadian history.
Susannah joined the LNG Canada project as a Shell secondee after serving as Vice President, Value Chain Integration, Shell Canada. In this capacity, she was responsible for identifying new business opportunities across Shell's multiple businesses in Canada. Prior to this position, Susannah was Vice President, Communications, Upstream International based in The Hague, where she oversaw a diverse communications and government relations team consisting of approximately 200 professionals in Asia, Australia, the Middle East, Africa, Russia/CIS and Europe.
Susannah was previously Head, Government Relations for Shell Canada, where she established the government relations practice to support Shell Canada's upstream, downstream, and manufacturing businesses. Prior to joining Shell in 2009, Susannah was Director, Government Affairs for TC Energy
based in Washington, DC and New York City, where she was responsible for driving government policy at federal and state levels in support of TransCanada's existing power and pipeline interests, as well as new business development activities.
Prior to TC Energy, Susannah worked in the tech sector at MicroStrategy and Accenture as a sales representative and a business analyst for data intelligence and enterprise resource management systems.
Susannah has served on various for profit and non-profit boards. She is currently on the board of non-profits the Vancouver General Hospital Foundation and the Wilder Institute & Calgary Zoo. She recently joined the Advisory Board of Catalyst Canada and currently serves as Chair of the Business Council of BC, Co-Chair of Business Council of Canada Working Group on Climate Change and Energy Transition, co-Chair of the Business Council of Alberta's Define the Decade and co-Chair of the Canada Chamber of Commerce Western Executive Council.
She also serves on the Asia Business Leaders Advisory Council, the Canadian Global Affairs Institute Advisory Council.
Susannah holds a MA from The Johns Hopkins School of Advanced International Studies and a BA from The George Washington University.
She is the proud mother of two children – Robert and Gabriela ages 17 and 15 respectively.
You May Also Like
Meet Shell's CEO Wael Sawan, and the Executive Committee and Board of Directors.
We need people with passion. People who want to power progress by providing more and cleaner energy solutions Find your future at Shell.