Sustainability and your business challenges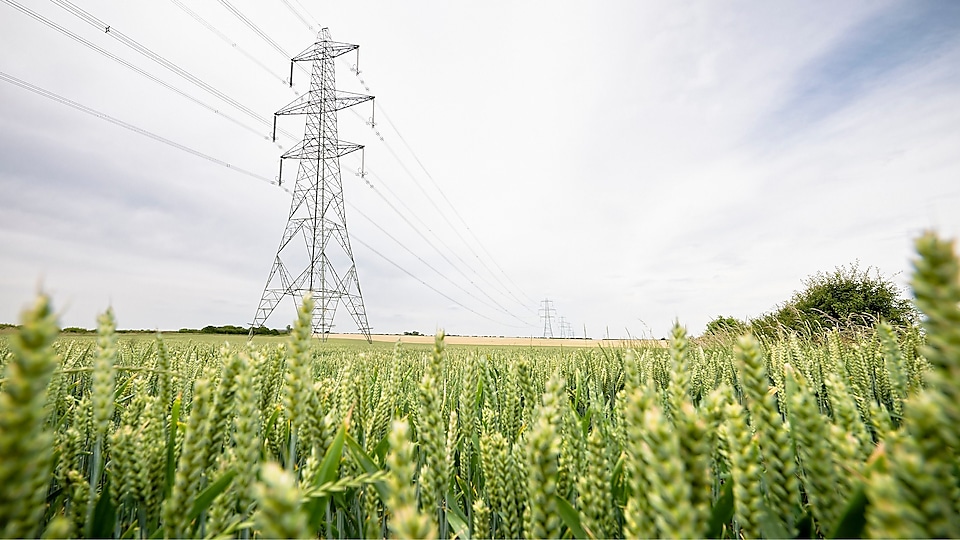 How can companies balance the immediate obligation to the balance sheet, with the responsibility to reduce operational carbon emissions?
It's a universal tension that a recent study of global CEOs put into sharp focus. While 99% believe sustainability will be important to future success, 55% admit pressure to operate with extreme cost-consciousness against investing in longer-term strategy is a trade-off 1.
While putting planet and profit in the same sentence can feel jarring, the two need not be mutually exclusive. In fact, consumers (73%) believe a company can take actions that both increase profits and improve conditions in the communities in which it operates 2.
But where and how to begin?
From regulations to customer demands, and employee activism to industry targets, the pressure to find time, expertise and budget to implement sustainable operations can be overwhelming. Tapping into partners with expertise can help unlock a route map.
There are four key areas business leaders should be looking to prioritise as part of their sustainability efforts:
Biodegradables
Understanding that lubricants are biodegradable gives industry leaders peace of mind that the materials they're using are less hazardous for the environment and their employees. Innovation in biodegradable lubricants is translating to high-performing products suitable for use in environmentally sensitive areas.
Post-consumer products
Products that have already been used in the market and repurposed for industry needs are a compelling selling point for sustainability. Unlock the potential of utilising post-consumer waste from your industrial processes.
CO2 reduction
Reducing carbon footprint has become a top priority for industry. Increasing the efficiency of operations not only cuts emissions, it has a positive impact on performance as well.
Waste management
An effective waste management strategy can lift businesses over both an operational and economic hurdle. The case for waste management is also becoming stronger as stricter regulation is introduced around the world.

These all hold potential to reduce environmental impact in industrial settings, while at the same time increasing operational efficiency and protecting bottom lines. To find out more about reducing environmental impact, explore the sections below.
1 The United Nations Global Compact — Accenture Strategy CEO Study on Sustainability, 2019
2 Edelman Trust Barometer, 2020
There are four key areas business leaders should be looking to prioritise as part of their sustainability efforts: waste management, CO₂ reduction, post-consumer products, and biodegradables.
Achieving Sustainability Without Sacrificing Business Performance
For a more in-depth exploration of the shared challenges facing our partners and customers and how, by tackling them with sustainability in mind, businesses can protect the bottom line, download this free white paper.
RELATED CONTENT
Discover more about the products and services designed to help organizations build a more sustainable future for their business.
Looking to reduce carbon emissions? Learn the number of ways to increase operational efficiency and reduce carbon footprint.