9 ways to help you find the right career path
Whether you're just starting out in your career or looking to make a change, deciding on a career path is one of the most significant life decisions you'll make. Consider these tips from Shell's Recruitment Managers about finding the right fit for you at Shell.

1. Find your passion
Finding where your passion lies is a great starting point for finding the right career path for you at Shell.
"Your career path won't be much different from where you have passion. It's about looking for what you like and doing it well." – John Okung, Recruitment Manager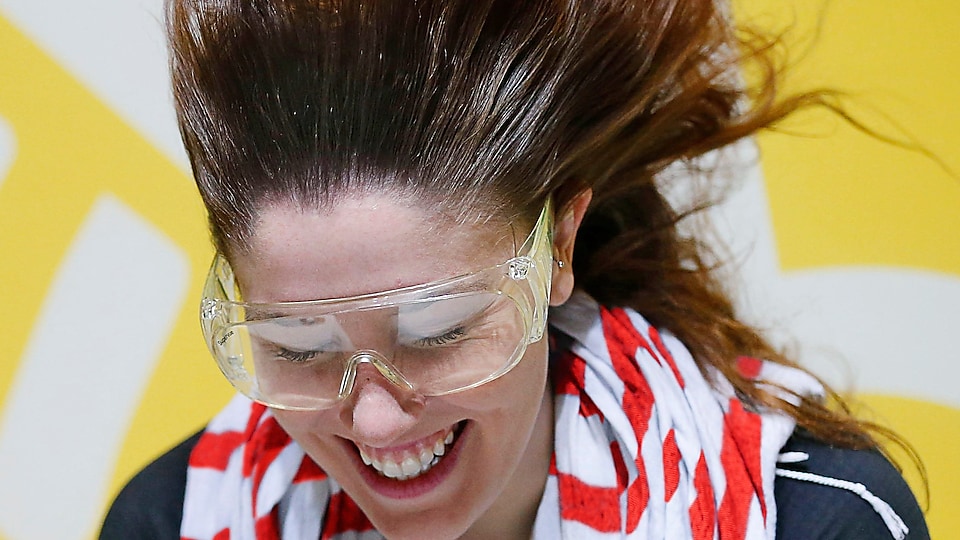 The passion that you have for your career can lay a strong foundation for success.
John Okung and Janice Benavidez-Pamplona both share a passion for people. John started out in Shell as a Programer while Janice came from a Marketing and Communications background. Janice initially thought that shifting to a Human Resources (HR) position was a "stretch" but she took the opportunity because it involved the things she's passionate about: working with people. It was the same for John, who realized that Shell's biggest asset is its people and actively sought opportunities to help in HR.
2. Try taking online career aptitude tests
If you need some suggestions to get the decision process going, or a fresh perspective, you'd be surprised how helpful career aptitude tests can be. Janice recommends going online and taking a few tests to find a career where your interests, working style, and values meet. You can then match the results with opportunities available at Shell.
3. Think about a field of work, not a specific job
When finding the right career path for you, Janice advises that you look beyond job titles and think instead of the bigger picture – a field of work where you can be motivated enough to continually achieve higher levels of performance. Whilst a particular job title may not always sound like what you had in mind, what's important is whether or not it moves your career in the right direction.
Debbie Foley, who started out in retail sales and operations and now heads up a global marketing team says:
"I always loved retail and believed it would be where I would work forever. I discovered that my 'field of work' is about customers and people which led me to commercial sales and marketing roles across different businesses doing jobs I would never have thought of. At Shell, I was actively encouraged to think about roles that would build on my strengths but also provide new and challenging experiences to develop me further."

4. Identify the things that matter to you
Janice stresses the importance of new Shell hires asking themselves these three important questions:
What am I good at?
What would I like to improve at?
What are my career non-negotiables?
Debbie encourages her team members to think deeply about their development needs and clearly express their ambitions when thinking about career moves. "No matter how great your line manager is at developing you, it is essential that you are clear on what you want, based on your own self-awareness and that you have a very clear outline of how your next role can help you grow. Knowing yourself is a key ingredient to a successful career".
5. Network, network, network
You'd be surprised where your career will take you by developing relationships with a broader range of people.
There are lot of Employee Networks at Shell globally that enable you to do this, as John found when he was working as a programer:
"I looked for an opportunity to contribute to HR. I joined an Employee Network and contributed to it so that people would know what I could bring to the table. Although that meant extra time to volunteer, it gave me visibility within that community. As a result, when I applied for a job in HR, they already knew me and how I could add value." – John Okung
6. Make use of the resources available to you

There are many resources available in Shell that can propel your career to the next level.
Shell invests in its people and enables employees to fulfil their personal purpose by enabling them to explore different career paths and developing their skills. If you're interested in something new, Janice suggests taking advantage of the resources the organization has available such as the Internal Job Board, Shell Open University, Employee Networks, or your Individual Development Plan.

Employee Networks are a good starting place to get to know people who share the same interests as yourself. Meanwhile, the Individual Development Plan is a structure Shell has in place that helps employees map out short, medium and long-term development needs and a career path. The Shell Open University offers world-class training opportunities both internally and externally.
7. Seek out mentors
Shell offers a formal mentoring program to all its employees and encourages informal mentoring as well.
A mentor won't tell you what to do or how to do it. Generally, a mentor is someone who is not directly related to the job you are doing today so that they can neutrally act as a coach and a sounding board, focused on providing you with the support you need to think through concerns or challenges and to maximize opportunities that come your way.
Shell recognizes the invaluable role that mentors play in taking careers to the next level
Shell also invests in Mentoring Circles for common topics such as career challenges for working moms, personal development planning, and leadership challenges to name just a few. Mentoring circles are not just a great way to discuss challenges with like-minded people – they're a great way to network as well.
8. Keep going and explore new opportunities
It's very likely that your career path will experience twists and turns along the way. Janice describes it as a "rollercoaster ride". Careers take time to bloom so remember to remain committed but don't be afraid to explore different paths as well.
At Shell, there are so many opportunities for those who want to challenge themselves with new experiences and different roles across departments, businesses and functions. It is a great problem to have when you have so much choice!
Debbie agrees with Janice. "It is definitely a rollercoaster, with all the thrills along the way - both scary and exhilarating! When I started working in retail operations I never dreamt that I would work in sales, learning, business development, HR and marketing, across different countries and a wide range of businesses, projects and teams. Each role gave me a new opportunity to develop skills I didn't even know I had. I had the full support of great line managers to try, fail and learn."
Interested in learning more? Read more stories about the careers of people at Shell.
Looking for a career at Shell?
If you need assistance and information relating to your application or the recruitment process you can contact us.
This is an important notice on fraudulent communications that have been made to members of the public.