Shell Funds Wolverine Research
Feb. 01, 2018
Shell is proud to have invested $100,000 in wolverine conservation.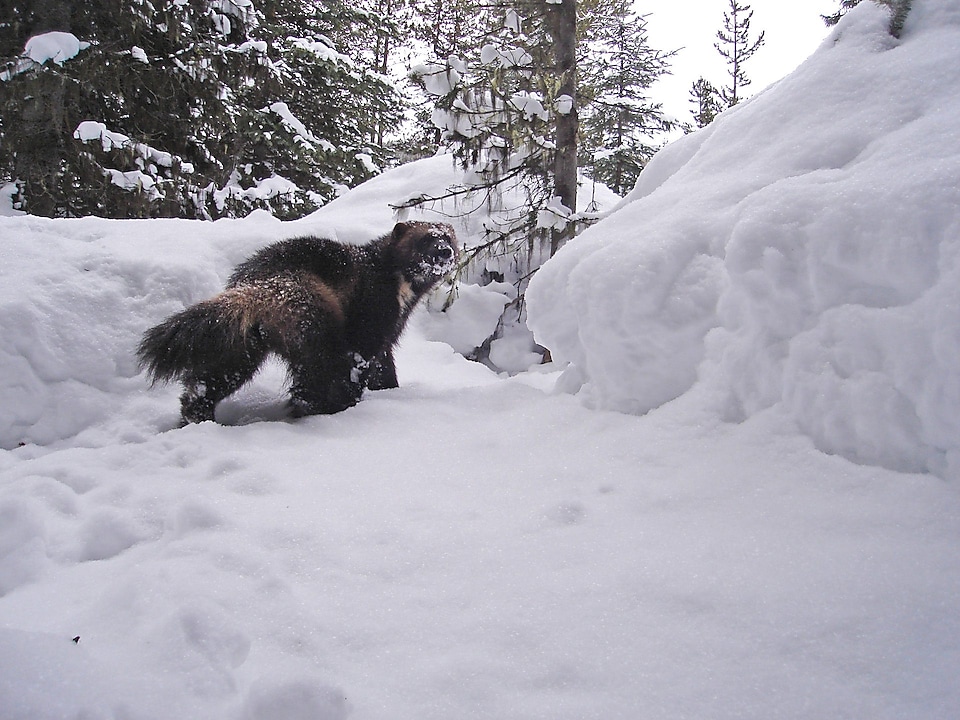 Our contribution helped get the project off the ground by funding the necessary field equipment used to capture wolverines on camera. From there, researchers analyzed hair samples to discover how these animals respond to changes in climate.
Long-term fur harvest records, trapper questionnaires, non-invasive camera traps, and radio collars gathered baseline data on wolverines—a data-deficient species that may be at risk in Alberta. Fur harvests indicated that most of the wolverine habitat in Alberta is in the remote, relatively flat, northern Boreal Forest, an area that has not been well-studied. Thanks to their large feet and thick, frost-resistant fur coats, wolverines are well-adapted for living in cold places, so it wasn't surprising that more wolverines were found in cooler climates high in elevation. At a later stage in the research, radio collars were introduced and placed on animals in two areas to track their whereabouts, feeding patterns and reproductive behaviours.
Although the project was mainly focused on wolverines, cameras detected a wide range of animals, including 26 species of mammals and birds. Marten, fisher, and wolverine species were discovered to have been more social than previously thought. Wolverines and lynx are also remarkably similar in that they both prefer comparable habitat features and snowshoe hare prey. Data collected by these cameras revealed that wolverines are more active at colder temperatures compared to fisher, lynx, and marten, a fact that could influence how they respond to a changing climate. Ultimately, the project benefited biologists and trappers and fundamentally increased our understanding of wolverines and the habitats they rely on.
more in about us
We produce light tight oil (LTO) from the Montney shale formation in northwestern Alberta in Gold Creek. On February 17, 2021, Shell announced the sale of our Duvernay assets to Crescent Point Energy Corp.
Produces methane, natural gas liquids and condensate and could provide Shell's equity share of natural gas to LNG Canada.
You might also like
Liquefying natural gas (LNG) so that it can be safely stored and shipped to markets around the world.
Shell is a global group of energy and petrochemical companies. We employ around 3,100 employees in Canada.

We are using our know-how, technology and innovation to deliver more and cleaner energy for the world's growing population.