Partnering with Shell
As an Independent Channel Partner, you've brought your skills, business experience, enthusiasm and commitment. Shell supplies the fuel, a proven global operating model, technology leadership, innovative thinking, strategic partnerships and ongoing support.
We look forward to continuing to grow the business together by leveraging all that Shell and you have to offer!
Click here to start a conversation!
Top 10 Reasons to Partner with Shell
Brand Recognition & Heritage Shell continues to be one of the most globally recognized and innovative brands amongst consumers. More than 45,000 service stations in more than 90 countries. Shell supports you directly with a dedicated Territory Manager who provides insights to the market and your business performance – no middleman!
High Quality Fuels All three grades of Shell fuel are Top Tier certified. Shell V-Power® NiTRO+ Premium Gasoline is formulated with four levels of defense designed to protect critical engine components, forming a defensive barrier against Gunk, Corrosion, Wear and Friction.
Loyalty AIR MILES® reward program uses AIR MILES Cash and cross promotions with partners to bring added value to your customer
Business Growth The Shell Shop Convenience Retail program provides in-store promotions and marketing materials to help you attract consumers. Additionally, there is access to well-known quick service restaurant partners to grow your business
Expertise A fully integrated supply chain means decades of research and development and technological expertise goes into our fuel to ensure customers get the most out of every drop – from the lab to Shell-owned terminals and refineries to freight management.
24/7 Site-level Operational Support Exclusive Channel Partner web portal includes platforms to dissect the customer experience and acts as a hub for convenience retail, safety, financials, uniforms, merchandise orders and more, to help manage the day-to-day business
Fleet Solutions Shell Fleet program has a dedicated in-house sales, marketing and business development team to support the growth of our Fleet business and Channel Partners' volume by offering a dedicated Shell Fleet Navigator card
Rewards World class reward and recognition program for Channel Partners and Sales Associates to support their delivery of best in class customer service
Digital Platforms and applications, like Shell EasyPayTM, to support your business and add convenience to the customer experience
Shell in the Community Shell can help support your local community through matched donations, bonus AIR MILES or fuel cards. As well, Shell assists mobility impaired drivers' fueling experience with the FuelService program.

Energy and Innovation
Press the marked areas to learn more about each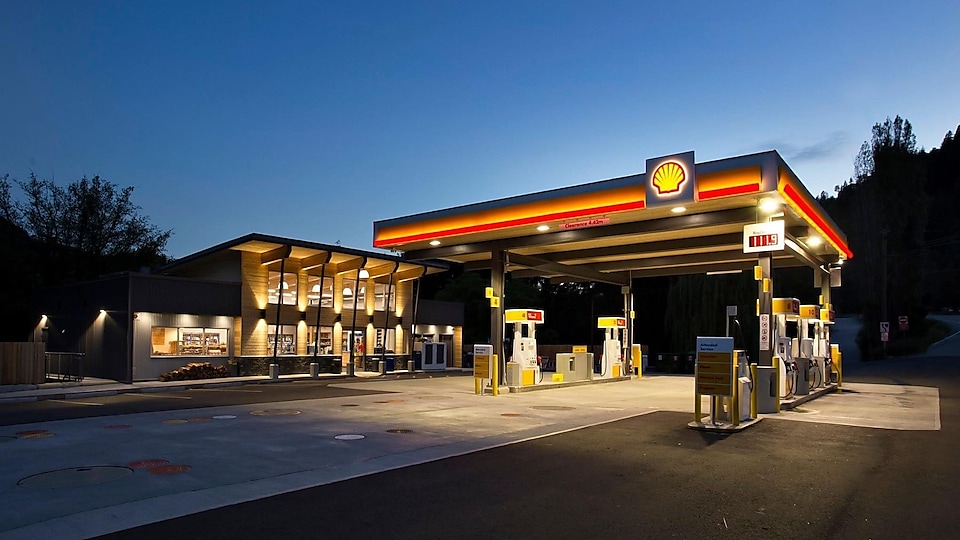 We are a global group of energy and petrochemical companies with an average of 86,000 employees in more than 70 countries. We use advanced technologies and take an innovative approach to help build a sustainable energy future. Not only that, Shell's global presence means we can leverage our relationships with counterparts in other countries to continuously share best practices.
Detail 2
Carbon reduction
Our long-term ambition is to reduce the Net Carbon Footprint of the energy products we sell by 65% by 2050. Click here to learn more about it.
As society moves towards its low-carbon future, the need to mitigate emissions caused by energy use will become increasingly important to our customers. That is why Shell is thinking ahead to become a low-emission leader in the business.
Detail 3
Ready to Empower Future Journeys
In the coming years you will likely see a richer array of vehicles on the road including cars powered by electricity, trucks powered by hydrogen, and school buses running on natural gas.
Shell has been fueling vehicles large and small for more than 100 years. We are committed to developing mobility solutions to meet the evolving needs of your customers and your retail sites.

Press the marked areas to learn more about each
Fuel Innovation
Press the marked areas to learn more about each
Detail 1
Breakthrough technology
Throughout our history, Shell scientists have experimented with fuel formulations; constantly improving, constantly innovating, constantly leading. Through consistent fuels research and reformulation, we demonstrate our passion to provide for our customers' needs, keeping in step with our everchanging world.

For more than 100 years, our scientists have been passionately dedicated to continuous product improvement and innovation in order to provide motorists with quality fuels. We believe that performance counts, and that great performance begins with a clean engine.
Through our human ingenuity, we will continue to design fuels to drive volume, margin, and customer loyalty for your business.

Detail 3
Shell and Ferrari – from the track to the road
Shell scientists work closely with Ferrari engineers to deliver a premium fuel which meets one of the most tightly controlled and specific fuel requirements in the racing world.
Detail 4
Innovations from the track
Shell's investment in research and development in Formula One™ ladders up to one main purpose – to develop better fuels and lubricants for customers around the world, where innovations from the track are transferred to our road-going products.
Press the marked areas to learn more about each
Loyalty Program
Press the marked areas to learn more about each
With over 10 million active AIR MILES accounts in Canada AIR MILES Collector Card, customers can turn everyday purchases like gas and groceries into movie tickets, electronics, dream vacations and so much more - Click here to learn more about our loyalty program
Customers are 25% more likely to return to a Shell when asked for AIR MILES

Detail 2
How does AIR MILES help your business?
Over 1,200 Reward options, including Shell fuel via AIR MILES cash. Over 40% of customers opt into Airmiles Cash redemption. Unlike our competitors where you can only use points in specific stores, AM can be redeemed at any Shell for 'free gas'.
AIR MILES CASH collectors visit Shell 15% more frequently than non-AIR MILES CASH collectors

Our alliance partnerships and cross promotions help us generate valuable offers on fuels, carwash and convenience store items to help you generate more sales. The Sobey's program has shown 20% growth in volume and redemptions year-over-year – all funded by Shell!

Detail 4
Bonus miles and basket size
Regular in-store promotion featuring bonus AIR MILES to help you increase customer basket size
Sites that improve AIR MILES penetration show growth in their overall business.
3.5% more AIR MILES volume and 2.5% more total site volume

Press the marked areas to learn more about each
®TM Trademarks of AIR MILES International Trading B.V. Used under license by Loyalty One, Co. and Shell Canada Products
Shell Shop
Press the marked areas to learn more about each
Detail 1
A competitive in store program just for you
Shell Shop is a competitive convenience retail program created for Channel Partners, with a focus generating in-store sales and revenue growth.

Detail 2
Program benefits include:
Ability to award AIR MILES® reward miles on in-store purchases and promotions
Professional merchandising consultancy service to optimize sales & boost profitability
National promotions with core national brands
Promotional signage
Competitive rebates

Press the marked areas to learn more about each
Fleet
Press the marked areas to learn more about each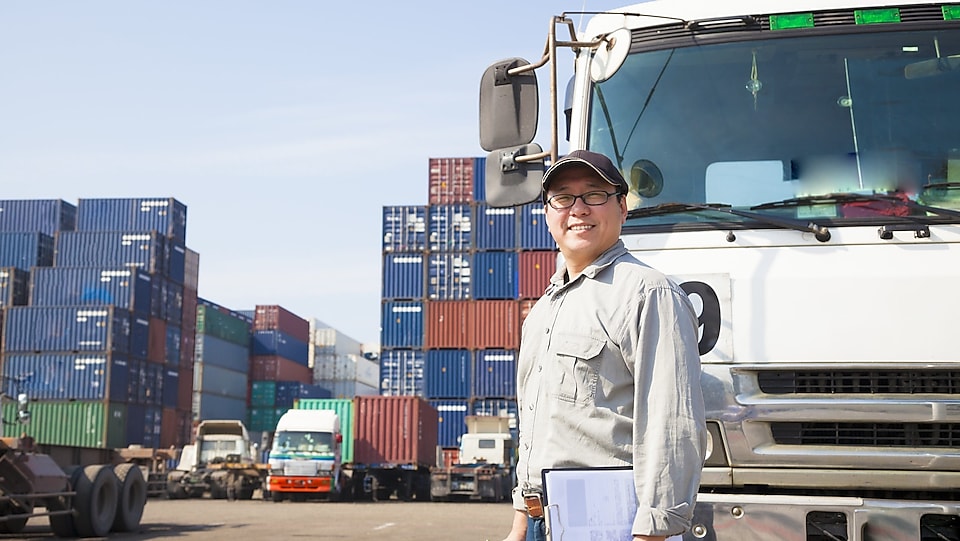 Detail 1
A global provider
Shell is one of the largest global fuel card providers in the world. We deliver more than 55 years of experience and insight to benefit our customers' businesses across Canada.

Detail 2
Support & Benefits for referrals
A full in-house sales, marketing and business development team supports the growth of our Fleet business and your TM can connect you with a dedicated account manager so you can grow your business! We also pay it forward through our referral program for Shell Dealers: Email SCAN-Commercial-Fleet@shell.com

Detail 3
An option for everyone
Shell Fleet Solutions offers two card options to support every vehicle, route, driver and budget. Our Shell Fleet Navigator® card is accepted anywhere Mastercard® is for the best convenience. Our Shell Fleet Plus™ card has real time data reporting.

Detail 4
Both cards offer:
Acceptance at 1,400+ Shell and Shell Flying J Stations
Fraud alerts, odometer prompts and driver ID validation for added security
Purchase controls to manage costs
Advanced online reporting with our free mobile app SmartHub
Discounts on every litre of fuel purchased at Shell locations
10% off at Jiffy Lube

Press the marked areas to learn more about each
The Shell Fleet Navigator Mastercard Corporate Fleet Card® is issued by WEX Canada pursuant to a license by Mastercard International Incorporated®, Mastercard® and Mastercard Corporate Card® are registered trademarks of Mastercard International Incorporated.
Shell®, Shell Fleet Navigator® and Shell Fleet Plus™ are trademarks of Shell Brands International AG. Used under license
People Make the Difference Real
Press the marked areas to learn more about each
Detail 1
Everything works; quick & easy visits; clean & bright sites; treat them like guests
People Make the Difference Real (PMTDR) is a customer focused program built to ensure every interaction with customers is consistently remarkable. For over a decade PMTDR has continuously delivered a positive impact on overall fuel sales, convenience retail, customer satisfaction and brand preference.

Detail 2
Ways PMTDR helps you identify opportunities:
Voice of the Customer website provides real time customer feedback to help you identify opportunities to improve your bottom line.
Site Essential Assessments (i.e. mystery shops) help identify ways to improve the customer experience

Every year, trip winners are determined through ranking against program metrics. The top performing Channel Partners win top notch destination trips with a VIP experience that only Shell can provide, allowing you to not only see the world, but network with channel peers, vendor and Shell leadership.

Detail 4
See what it's like to win
Press the marked areas to learn more about each
Shell MarketHub
Press the marked areas to learn more about each
Shell MarketHub is an online resource designed in partnership with our customers. This secure, password-protected website provides 24/7 access to critical data and information needed to successfully operate a Shell-branded business.
Shell MarketHub key functions and features include:

Accounting documents ready for download to back office systems for cash flow management.
Dispute invoices and attach supporting documentation

Marketing materials and advertising programs
Latest safety bulletins
Site systems information – vendors, equipment and special offers
Site operation training
Seamless connections to third-party websites for more information – site essential reports, loyalty programs, point-of-purchase materials, uniform ordering, and customer survey feedback.

Detail 4
WorkJam – the new retail learning academy
The WorkJam application is available on mobile devices and desktop. It allows channel partners to keep their sites running smoothly and motivate staff.

Add staff for quick scheduling & task management

Create chat groups for quick communication and coordination

Training modules highlight safety, promotions, and various day to day operations

Staff members earn AIR MILES for completed training modules

Press the marked areas to learn more about each
Shell & Technology Leadership – Shell EasyPay™
Press the marked areas to learn more about each
Detail 1
Integrated supply chain
Shell's proprietary technology is leveraged to refine our own fuel. A fully integrated supply chain is an advantage over our competitors and our constantly evolving IT projects ensure the customer receives the newest and most convenient service.

Detail 2
Revolutionary new payment
Shell EasyPayTM is the revolutionary new payment and loyalty service from Shell. It lets customers pay for fuel and earn/redeem Air Miles, through the Shell Motorist app and from the comfort of their vehicle.

Detail 3
Key differentiators:
Allows customers to pay at the pump AND in-store for reduced queues on the forecourt and in-store
Use AIR MILES Cash Miles towards your fill-up directly from the app when paying at the pump
Use cards already in Apple Pay or Google Pay

Detail 4
Fuel Service – helping our customer journey
The FuelService app also connects mobility impaired customers to stations that can assist them with fuelling. It's a small way to make customer journeys better by providing an invaluable service to an underserved community of Canadians.

Press the marked areas to learn more about each
™ Trademark of Shell Brands International AG. Used under license by Shell Canada Products.
Fuelling Kindness & United Way
Press the marked areas to learn more about each
Detail 1
Millions donated and hundreds of volunteer hours to support communities like yours!
Every year, Shell Canada matches channel partner contributions towards worthy causes like education and combatting homelessness. Let your TM know about causes you'd like to support in your community!

Detail 2
Fuelling Kindness – the gift of giving
Press the marked areas to learn more about each
Diamond Deals
Press the marked areas to learn more about each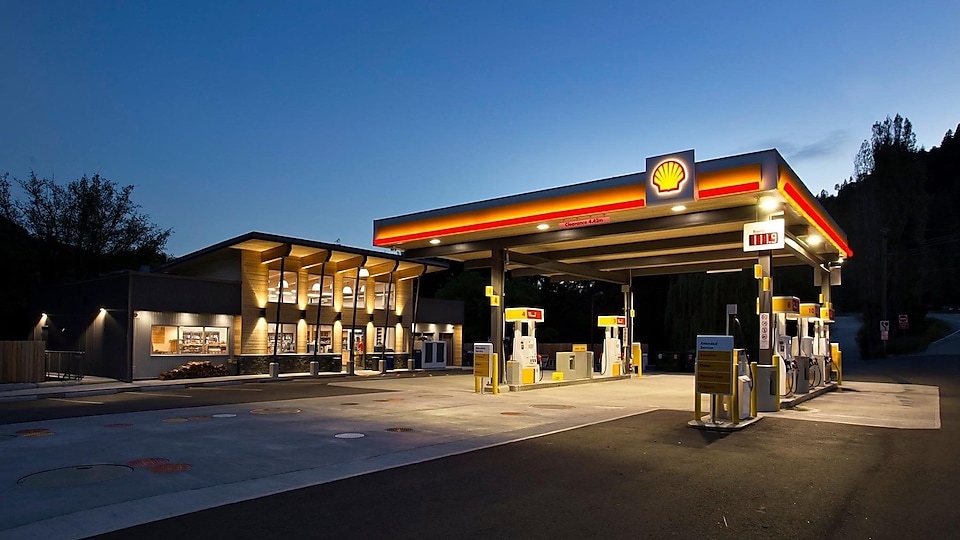 The Shell Diamond Deal Program is a unique program that offers significant money saving procurement opportunities to our Shell branded network.
With Diamond Deal pricing, saving opportunities may be 10%, 15% or even 20% over local supplier pricing. There is no cost or enrollment fee to participate in the program.

Wayne Dispensers

Purchase Wayne dispensers at an exclusive Shell negotiated price
CREE Lighting
Cree Lighting can provide unique solutions for the interior or exterior of your site

Press the marked areas to learn more about each